Purse, Bag, and Sword
35 He said to them, 'When I sent you out without a purse, bag, or sandals, did you lack anything?' They said, 'No, not a thing.' 36He said to them, 'But now, the one who has a purse must take it, and likewise a bag. And the one who has no sword must sell his cloak and buy one. 37For I tell you, this scripture must be fulfilled in me, "And he was counted among the lawless"; and indeed what is written about me is being fulfilled.' 38They said, 'Lord, look, here are two swords.' He replied, 'It is enough.'
The Betrayal and Arrest of Jesus
While he was still speaking, Judas, one of the twelve, arrived; with him was a large crowd with swords and clubs, from the chief priests and the elders of the people. Now the betrayer had given them a sign, saying, 'The one I will kiss is the man; arrest him.' At once he came up to Jesus and said, 'Greetings, Rabbi!' and kissed him. Jesus said to him, 'Friend, do what you are here to do.' Then they came and laid hands on Jesus and arrested him. Suddenly, one of those with Jesus put his hand on his sword, drew it, and struck the slave of the high priest, cutting off his ear. Then Jesus said to him, 'Put your sword back into its place; for all who take the sword will perish by the sword.
Coming Persecutions
'See, I am sending you out like sheep into the midst of wolves; so be wise as serpents and innocent as doves. Beware of them, for they will hand you over to councils and flog you in their synagogues; and you will be dragged before governors and kings because of me, as a testimony to them and the Gentiles. When they hand you over, do not worry about how you are to speak or what you are to say; for what you are to say will be given to you at that time; for it is not you who speak, but the Spirit of your Father speaking through you. Brother will betray brother to death, and a father his child, and children will rise against parents and have them put to death; and you will be hated by all because of my name. But the one who endures to the end will be saved. When they persecute you in one town, flee to the next; for truly I tell you, you will not have gone through all the towns of Israel before the Son of Man comes.
'A disciple is not above the teacher, nor a slave above the master; it is enough for the disciple to be like the teacher, and the slave like the master. If they have called the master of the house Beelzebul, how much more will they malign those of his household!
Whom to Fear
'So have no fear of them; for nothing is covered up that will not be uncovered, and nothing secret that will not become known. What I say to you in the dark, tell in the light; and what you hear whispered, proclaim from the housetops. Do not fear those who kill the body but cannot kill the soul; rather fear him who can destroy both soul and body in hell. Are not two sparrows sold for a penny? Yet not one of them will fall to the ground unperceived by your Father. And even the hairs of your head are all counted. So do not be afraid; you are of more value than many sparrows.
'Everyone therefore who acknowledges me before others, I also will acknowledge before my Father in heaven; but whoever denies me before others, I also will deny before my Father in heaven.
Not Peace, but a Sword
'Do not think that I have come to bring peace to the earth; I have not come to bring peace, but a sword.
For I have come to set a man against his father,
and a daughter against her mother,
and a daughter-in-law against her mother-in-law;
and one's foes will be members of one's own household.
Whoever loves father or mother more than me is not worthy of me; and whoever loves son or daughter more than me is not worthy of me; and whoever does not take up the cross and follow me is not worthy of me. Those who find their life will lose it, and those who lose their life for my sake will find it.
Rewards
'Whoever welcomes you welcomes me, and whoever welcomes me welcomes the one who sent me. Whoever welcomes a prophet in the name of a prophet will receive a prophet's reward; and whoever welcomes a righteous person in the name of a righteous person will receive the reward of the righteous; and whoever gives even a cup of cold water to one of these little ones in the name of a disciple—truly I tell you, none of these will lose their reward.'
John 10
Jesus the Good Shepherd
'Very truly, I tell you, anyone who does not enter the sheepfold by the gate but climbs in by another way is a thief and a bandit. The one who enters by the gate is the shepherd of the sheep. The gatekeeper opens the gate for him, and the sheep hear his voice. He calls his own sheep by name and leads them out. When he has brought out all his own, he goes ahead of them, and the sheep follow him because they know his voice. They will not follow a stranger, but they will run from him because they do not know the voice of strangers.' Jesus used this figure of speech with them, but they did not understand what he was saying to them.
So again Jesus said to them, 'Very truly, I tell you, I am the gate for the sheep. All who came before me are thieves and bandits; but the sheep did not listen to them. I am the gate. Whoever enters by me will be saved, and will come in and go out and find pasture. The thief comes only to steal and kill and destroy. I came that they may have life, and have it abundantly.
'I am the good shepherd. The good shepherd lays down his life for the sheep. The hired hand, who is not the shepherd and does not own the sheep, sees the wolf coming and leaves the sheep and runs away—and the wolf snatches them and scatters them. The hired hand runs away because a hired hand does not care for the sheep. I am the good shepherd. I know my own and my own know me, just as the Father knows me and I know the Father. And I lay down my life for the sheep. I have other sheep that do not belong to this fold. I must bring them also, and they will listen to my voice. So there will be one flock, one shepherd. For this reason the Father loves me, because I lay down my life in order to take it up again. No one takes it from me, but I lay it down of my own accord. I have power to lay it down, and I have power to take it up again. I have received this command from my Father.'
----------------------------------------------------------------------------------------------------------------------------------------------------------------------------------------------------------------------------------------------------------------The Problem with Romans 13:1-7
It was written by Tertius, Not an Apostle
---------------------------------------------------------------------------------------------------------------------------------
WorthWhile Reads......But Not Necessarily the Right Thing to Do:
http://countdowntozerotime.com/2014/03/03/high-treason-and-mass-murder-to-come-in-connecticut-as-communist-politicians-disarm-americans-before-russian-invasion-residents-face-felony-charges-if-they-refuse-to-register-guns/
People Labeled as Red....To be taken out First by State and Local Law Enforcement and Military and Foreign
People Labeled as Blue.....State and Local Law Enforcement and Military to be taken out by Foreign
People Labeled as Green....People to be Re-Educated
One Foreign Country Gets Infrastructure
Another Foreign Country Gets "Stuff" from Empty Houses etc.
----------------------------------------------------------------------------------------------------------------------------------
New Digs For Many: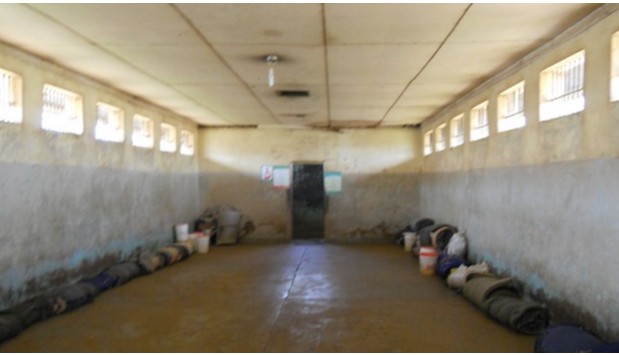 ------------------------------------------------------------------------------------------------------------------------------
The First Time Jesus Knocks Over The Stuff of the MoneyChangers:
Jesus Cleanses the Temple
13 The Passover of the Jews was near, and Jesus went up to Jerusalem. 14 In the temple he found people selling cattle, sheep, and doves, and the money changers seated at their tables. 15 Making a whip of cords, he drove all of them out of the temple, both the sheep and the cattle. He also poured out the coins of the money changers and overturned their tables. 16 He told those who were selling the doves, "Take these things out of here! Stop making my Father's house a marketplace!" 17 His disciples remembered that it was written, "Zeal for your house will consume me." 18 The Jews then said to him, "What sign can you show us for doing this?" 19 Jesus answered them, "Destroy this temple, and in three days I will raise it up." 20 The Jews then said, "This temple has been under construction for forty-six years, and will you raise it up in three days?" 21 But he was speaking of the temple of his body. 22 After he was raised from the dead, his disciples remembered that he had said this; and they believed the scripture and the word that Jesus had spoken.
23 When he was in Jerusalem during the Passover festival, many believed in his name because they saw the signs that he was doing. 24 But Jesus on his part would not entrust himself to them, because he knew all people 25 and needed no one to testify about anyone; for he himself knew what was in everyone
----------------------------------------------------------------------------------------------------------------------------
And Again Just a Few Days Before His Death:
Jesus Cleanses the Temple
12 Then Jesus entered the temple[c] and drove out all who were selling and buying in the temple, and he overturned the tables of the money changers and the seats of those who sold doves. 13 He said to them, "It is written,
'My house shall be called a house of prayer';
but you are making it a den of robbers."
14 The blind and the lame came to him in the temple, and he cured them. 15 But when the chief priests and the scribes saw the amazing things that he did, and heard[d] the children crying out in the temple, "Hosanna to the Son of David," they became angry 16 and said to him, "Do you hear what these are saying?" Jesus said to them, "Yes; have you never read,
'Out of the mouths of infants and nursing babies
you have prepared praise for yourself'?"
17 He left them, went out of the city to Bethany, and spent the night there.
Jesus Curses the Fig Tree
18 In the morning, when he returned to the city, he was hungry. 19 And seeing a fig tree by the side of the road, he went to it and found nothing at all on it but leaves. Then he said to it, "May no fruit ever come from you again!" And the fig tree withered at once. 20 When the disciples saw it, they were amazed, saying, "How did the fig tree wither at once?" 21 Jesus answered them, "Truly I tell you, if you have faith and do not doubt, not only will you do what has been done to the fig tree, but even if you say to this mountain, 'Be lifted up and thrown into the sea,' it will be done. 22 Whatever you ask for in prayer with faith, you will receive."
The Authority of Jesus Questioned
23 When he entered the temple, the chief priests and the elders of the people came to him as he was teaching, and said, "By what authority are you doing these things, and who gave you this authority?" 24 Jesus said to them, "I will also ask you one question; if you tell me the answer, then I will also tell you by what authority I do these things. 25 Did the baptism of John come from heaven, or was it of human origin?" And they argued with one another, "If we say, 'From heaven,' he will say to us, 'Why then did you not believe him?' 26 But if we say, 'Of human origin,' we are afraid of the crowd; for all regard John as a prophet." 27 So they answered Jesus, "We do not know." And he said to them, "Neither will I tell you by what authority I am doing these things.
The Parable of the Two Sons
28 "What do you think? A man had two sons; he went to the first and said, 'Son, go and work in the vineyard today.' 29 He answered, 'I will not'; but later he changed his mind and went. 30 The father[e] went to the second and said the same; and he answered, 'I go, sir'; but he did not go. 31 Which of the two did the will of his father?" They said, "The first." Jesus said to them, "Truly I tell you, the tax collectors and the prostitutes are going into the kingdom of God ahead of you. 32 For John came to you in the way of righteousness and you did not believe him, but the tax collectors and the prostitutes believed him; and even after you saw it, you did not change your minds and believe him.
The Parable of the Wicked Tenants
33 "Listen to another parable. There was a landowner who planted a vineyard, put a fence around it, dug a wine press in it, and built a watchtower. Then he leased it to tenants and went to another country. 34 When the harvest time had come, he sent his slaves to the tenants to collect his produce. 35 But the tenants seized his slaves and beat one, killed another, and stoned another. 36 Again he sent other slaves, more than the first; and they treated them in the same way. 37 Finally he sent his son to them, saying, 'They will respect my son.' 38 But when the tenants saw the son, they said to themselves, 'This is the heir; come, let us kill him and get his inheritance.' 39 So they seized him, threw him out of the vineyard, and killed him. 40 Now when the owner of the vineyard comes, what will he do to those tenants?" 41 They said to him, "He will put those wretches to a miserable death, and lease the vineyard to other tenants who will give him the produce at the harvest time."
42 Jesus said to them, "Have you never read in the scriptures:
'The stone that the builders rejected
has become the cornerstone;[f]
this was the Lord's doing,
and it is amazing in our eyes'?
43 Therefore I tell you, the kingdom of God will be taken away from you and given to a people that produces the fruits of the kingdom.[g] 44 The one who falls on this stone will be broken to pieces; and it will crush anyone on whom it falls."[h]
45 When the chief priests and the Pharisees heard his parables, they realized that he was speaking about them. 46 They wanted to arrest him, but they feared the crowds, because they regarded him as a prophet.